Tuesday, February 03, 2009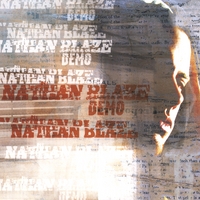 Nathan Blaze - Demo EP
A while back at a show I ran into BeaLack, one of the producers behind
Mania Music Group
, and he gave me a copy of a project he had worked on outside the label, a 4-song EP he produced for an artist named
Nathan Blaze
. The guy is a little marble-mouthed and sometimes he really just can't seem to get in the pocket of the beat, but he's got his own message and sometimes he finds a good way to express it, and BeaLack is in my opinion a really solid, versatile producer. As a short little sampler it's not much but you do get a good sense of who the artist is, which is harder to do in 4 songs than you might think.
Nathan Blaze - "Middle Class Ballin'" (mp3)
This song really kinda hits on an old point in a fresh way and really wraps it up in a song well. I know a lot of people that would really identify with this song, hell I identify with it.
Labels: mixtape/album review, mp3