Friday, March 24, 2006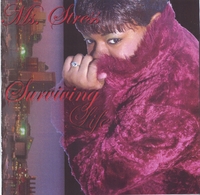 Madame of Murdaland 2
all-female MC battle
This Monday, March 27th
@ 5 Seasons, 830 Guilford Ave.
Last year's champion Ms. Stress will compete with Krazy (Hustle Hard Blvd.), M.T., and 2 other finalists who will be announced tonight on 88.9 FM.
The winner gets a Championship Belt. $250, 8 hrs studio time, and a gift pack from
Unreality Entertainment
Featured performers at the event: Tha Plague, ShellBe Raw, and Siloette from the Annex Clic
Labels: 5 Seasons, Annexx Click, flyer, G.E.M./Tha Plague, Ms. Stress, ShellBe RAW
Comments:
I hope Ms. Stress win again or someone from Baltimore wins. It be strange if someone from VA wins the contest(MT). Don't let a country bumkin from VA win!!
Post a Comment
<< Home