Thursday, December 09, 2004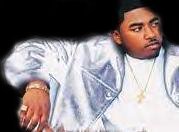 messy marv ft. yukmouth - you already know
-- marv and yukmouth (the west coast's official ambassador to texas) on a tribute to h-town, modifying that chillin with my broad and you already know to i'm a motherfuckin fool and you already know. "choppin-choppin swishas down, drinkin my remy / ridin-ridin through, servin, droppin off cream / knockin-knockin michael watts with my four 15s."
yo gotti - burna clap
-- yo gotti on the nolia clap beat. it's probably months old now but you probably didn't get to hear it. it's the most recent thing i've heard from yo gotti in a while, since his cd from last year. i heard he was getting down with cash money with his block burnaz group, who were being hyped as the next hot boys.
Comments:
messy marv is so disoBAYish got damn! good lookin, the bay is comin in treally treal true ta life way. no joke my ninja.
Post a Comment
<< Home